Choose a charity and help empower others with your purchase
As our guests were asking lots of times if they can take our caftans home with them, or where to buy the home fragrance we use, we decided to create a tiny bazar inside the Riad. So every guest can bring a little bit of Morocco home with them.
In recent years we have become aware of our responsibility to purchase disposable products less carelessly and impulsively with the aim of contributing to a sustainable economy with attention to not only the economic, but also the social and symbolic value of a product. Handicrafts therefore have gained a newfound appreciation for their artistic value and cultural significance. you not only buy a product, but also a story.
With every purchase in our little bazar we will donate to a charity of your choosing:
Helping street animals

Women empowerment

Providing aid for Earthquake victims
In the shop:
Leather Leash and Collars for Dogs

Kaftans and Kimono's

Artisanal Interior Items

Home Fragrance, Perfume & Argan Oil
Helping street animals
There are over 4 million strays in Morocco, and the population continues to expand. Together with SOS Helga Heinrich Foundation we try to shape a kinder future for animals by
Rescuing animals involved in road traffic accidents

Helping animals with signs of infection or disease

Neutering dogs and cats from the streets

Giving education about animal welfare in schools

Providing food for cats and dogs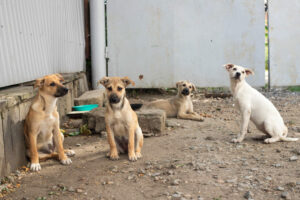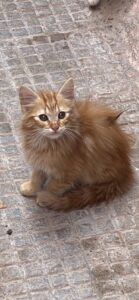 Empowerment of women
Handicrafts have been an integral part of civilization for centuries. Women, in particular, have played a crucial role in the handicraft industry, passing down traditional knowledge and techniques from generation to generation. With buying a beautiful handmade caftan or kimono, you will receive something which is made with a lot of patience and love, and also bears the signature of the maker.
For the women, it will offer them a pathway to financial independence, social inclusion and creative expression. We have some Bohemian Vintage Caftans, as well as new ones, all handmade – even the embroidery – by local Moroccan Women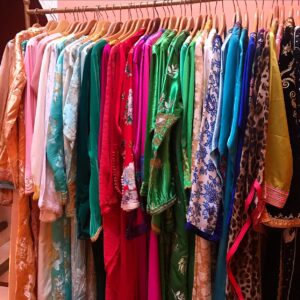 Earthquake victims
The magnitude 6.8 earthquake that struck on the night of September 8 was the most powerful in Morocco in over a century and the deadliest since 1960. With it's epicenter in the High Atlas Mountains, it directly affected 380,000 people in isolated mountain villages and millions more in the Al-Haouz province, including the regional capital Marrakech. All our guests and staff were safe, and the Riad had almost no damage, but our hearts still are going out to them in the remote villages, who were affected the most. For thousands of families in the High Atlas Mountains, help is still very needed. Affected families have to deal with the loss of family members, but also salaries have disappeared.  We hear stories of children who don't go to school, some out of fear, some because the school is just not existing anymore. Men who are afraid to travel to Marrakech for work, because the authorities have to come and see how they can rebuild their house. No one knows when they will come and you don't want to take the risk that when they finally come, you're not there of course.
We are trying to support a number of families in the affected Amizmiz area, by providing them a monthly income. By supporting these families – 250 euros per month is like a monthly salary for them – the men and women can focus their energy on restoring their home and life instead of also having to survive without income. By generating an income for these people, we may be able to make this difficult period of recovery a little easier for them.
When there are guests who would like to do something for these people and still have room in their suitcase: winter clothing, toys for children, sanitary supplies.. everything is needed and we ensure that it reaches the affected families. By purchasing artisanal products in the Medina you also indirectly help the people from the Atlas Mountains. Most of the beautiful pillows, blankets, carpets and raffia products are made by women from the Atlas Mountains. So if you want to support the affected families, consider buying something beautiful in the souk and taking it home. Win win situation if you ask me :)